The Group held the "Golden List Title" symposium for employees' children in 2022
August is burning and the sun is shining. Safflower clusters, it is red; Green trees, it is green all over the ground. On August 23, 2022, when everything is infinitely brilliant, we welcomed the annual "Golden List Title" symposium for employees' children's college entrance examination with joy. Vice President Gao Dayun and Wang Xufang of the Group and Director Du Xiangqin of the home textile Workshop attended the symposium.
This year, Yilong Group staff children's college entrance examination results are good, a total of Tian Zhenyu and other eight students admitted to colleges and universities. Ten years of bitter cold window, once Yang Moxiang. This is the crystallization of their hard work and practice, but also their parents and teachers with the sweat of the rich fruit. Group President Zhang Yanxin and all the staff to Tian Zhenyu and other 8 students to express the warmest congratulations, the group Vice president Wang Xufang awarded them the "Golden List title Award", and hope that they in the future study to make continuous efforts, work hard, learn real kung fu, hard skills, live up to The Times, live up to their youth, with excellent results to return to their parents, return to their hometown, return to the society.
The students and parents who participated in the symposium shared their own perception and experience based on their own experiences, and thanked Yilong Group for its care and concern. They all expressed that they should cherish the hard-won happy life, strive hard and continue to struggle in their future study and work.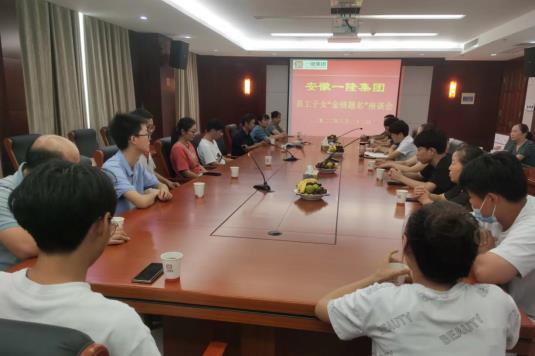 "Gold list title "forum exchange speech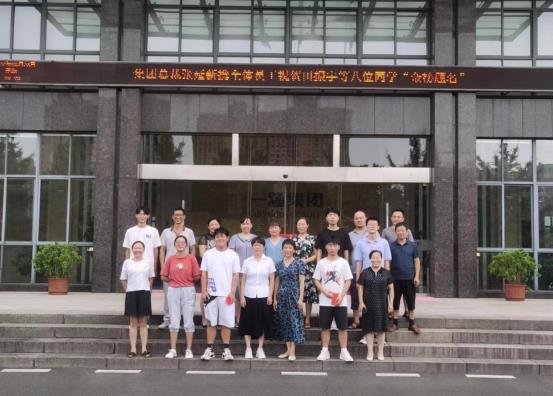 Photo of participants of the "Golden List Title" symposium